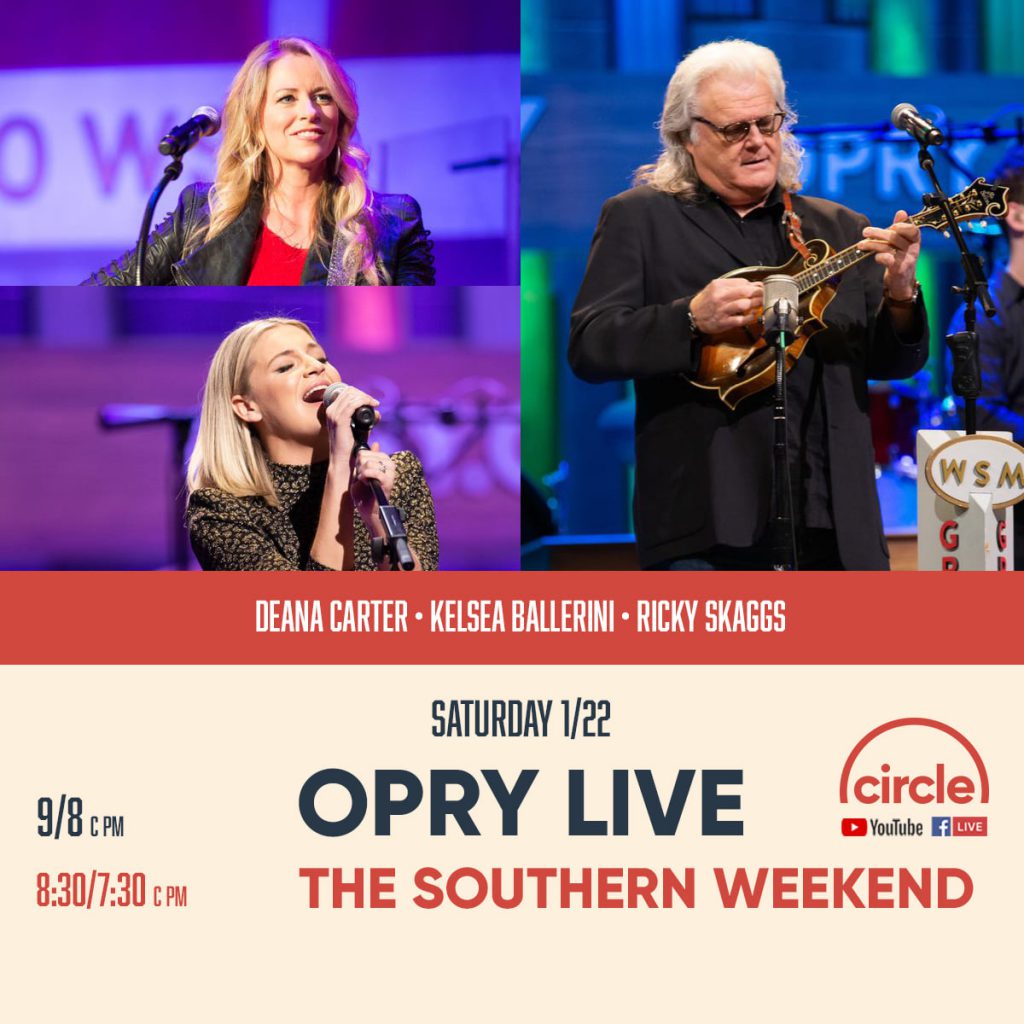 Grand Ole Opry on Circle All Access , 1/22 at 8pm CT.
From Circle All Access:
Join Circle All Access and Shriners Children's as we present a free Livestream of the Grand Ole Opry this Saturday, January 22! The Southern Weekend with Natalie Stovall starts at 8:30/7:30c pm and then it's #OpryLive at 9/8c pm with performances by Deana Carter, Kelsea Ballerini, and Ricky Skaggs! ?✨⁠
⁠
And who better to team up with than Shriners Hospitals whose patients show us every day what it's like to be joyful during hardship. ⁠
⁠ ⁠
You can also watch the show live on Circle Television, Dish Network, Sling TV, and more.
Stream here:
Facebook LIVE: https://bit.ly/3Ipivrq
YouTube LIVE: https://bit.ly/3qKJur7
Twitter LIVE: https://twitter.com/i/broadcasts/1djGXPkrvXyGZ
Show Details:
Grand Ole Opry on Circle All Access , 1/22 at 8pm CT.
Featuring: Deana Carter, Kelsea Ballerini, and Ricky Skaggs
strawberrywine #womenincountry #90scountry #countrymusic #DeanaCarter #OpryLive