current news & content from deana carter
OFFICIAL Deana Carter MERCHANDISE
VIEW MOST RECENT VIDEOS & LIVE STREAMING SHOWS
DEANA CARTER
25th Anniversary Edition of the Groundbreaking 5X Platinum Debut Album
Did I Shave My Legs for This?
How many years has it been since you had your first taste of love? And how many years have you spent cherishing that love? It's funny how those memories, they last.
For Deana Carter, who brought that very special kind of love to life in her debut single "Strawberry Wine," it's been 25 years. And now, she's celebrating her 5X Platinum debut album from 1996 — Did I Shave My Legs for This? — with an anniversary reissue of remastered songs, plus two new tracks which Carter produced herself that feature country music's brightest stars from several eras.
But before you can even think about that new release, you have to throw yourself back to the original one in the 90s, when women were all over the top of the charts, and newcomer Carter was able to waltz right in and reach No. 1 with "Strawberry Wine." Her very first single off of her very first album went on to be named the Country Music Association's Single of the Year and Song of the Year in 1997, as well as nominated for a GRAMMY and an Academy of Country Music award.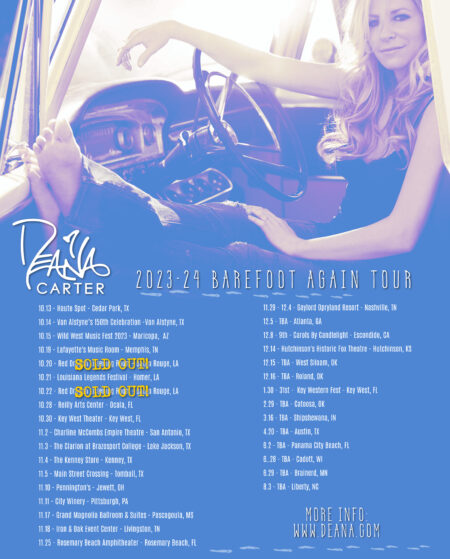 Check out these upcoming tour dates! We have some TBA shows and some already on-sale, but all of these dates
Read More »