Latest News
---
ARTISTS ANNOUNCED FOR BELK PARK STAGE AND BUD LIGHT PLAZA STAGE AT CMA MUSIC FESTIVAL —-DEANA CARTER JUNE12 4pm on stage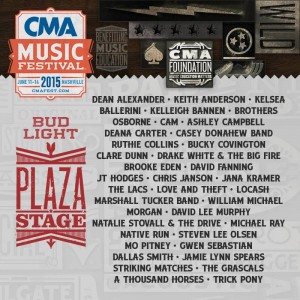 NASHVILLE – With more than 100 artists confirmed, the Belk Park Stage at Walk of Fame Park and the Bud Light Plaza Stage at Bridgestone Arena Plaza will be rockin' with back-to-back, free daily concerts during the 2015 CMA Music Festival, Thursday-Sunday, June 11-14, in downtown Nashville.
Free and open to the public, the Belk Park Stage and the Bud Light Plaza Stage lineups kick-off on Thursday, June 11 at 10:30 AM/CT featuring crowd favorites and up-and-comers entertaining fans each day until approximately 5:00 PM/CT.
"Music discovery is a fixture of this Festival and we offer several free stages with unduplicated performances so that fans have plenty of opportunities to reconnect with a personal favorite or uncover something new," said Sarah Trahern, CMA Chief Executive Officer.  MORE…READ COMPLETE ARTICLE
---
"ACM PRESENTS: SUPERSTAR DUETS" TO AIR FRIDAY, MAY 15 ON THE CBS TELEVISION NETWORK view press release

Preview:


---
ACM AWARDS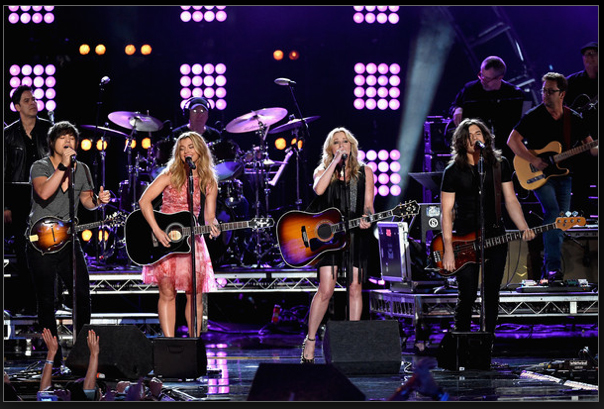 Deana Carter onstage with The Band Perry during ACM Presents: Superstar Duets at Globe Life Park on April 18, 2015 in Arlington, Texas. MORE photos
---
The 3rd Annual

ACM

Party for a Cause Festival

---
Deana Carter sings "You And Tequila" Live at the Grand Ole Opry
Read More about the inspiration behind the writing "You and Tequila" and "Strawberry Wine"
---
Deana's DAILY Birthday Giveaway
I can't have cake with you but …I'm celebrating with you  by giving away one CD today. So, if it's your birthday today,   and you are the first to comment,  I will send you my latest music as a gift!
---
Up Coming Shows
Click here to see all shows
---
Deana's Single "Do Or Die"
WATCH VIDEO
Southern Way of Life – Available on iTunes – Deana Carter
---
LIVE impromptu Video at Sunset Marquis.

---
Albums

View and Listen…
---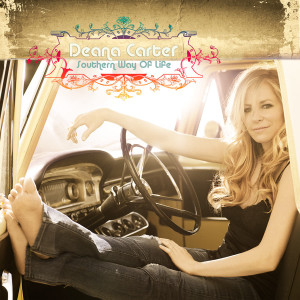 FOR IMMEDIATE RELEASE:
 AWARD–WINNING MULTI-PLATINUM SINGER/SONGWRITER DEANA CARTER TO RELEASE SOUTHERN WAY OF LIFE ON LITTLE NUGGET RECORDS MONDAY, DECEMBER 2, 2013 VIDEO TO PREMIERE ON USATODAY.COM FOR "DO OR DIE" WEDNESDAY, NOVEMBER 20th CARTER READIES FIRST RELEASE ON HER OWN LABEL BY ENGAGING FANS TO HELP PICK SINGLE
read More
---
Featured Album: Southern Way Of Life
Southern Way Of Life Released December 2, 2013 Label: Little Nugget / SonyRed
Track Listing:


1.     You Can't Stay

2.     Before You Left

3.     I Know Better

4.     I'll Save My Love

5.     I Don't Want To

6.     That's Just Me

7.     Waiting For You

8.     I Barely Knew

9.     Do or Die (video and first single)

10.   Southern Way of Life
---
Blog
Daily Birthday Giveaway

(5/14/2015)

-

I can't have cake with you but …I'm celebrating with you  by giving away one CD today. So, if it's your birthday today,   and you are the first to comment,  I will send you my latest music as a gift! The Rules: No cheating! 😉 It must be your birthday. Be the first to
IF THIS IS LOVE

(3/18/2015)

-

Okay, so… Today, In filling out some tedious paperwork for a trip and having a 'MAJOR epiphany'… I have to ask myself this question…"Why is my 'emergency contact person'….my actual 'EMERGENCY'?? (…pause for a non-exclusive blonde thought on this, then….dead silence….then explosive, snot-wielding laughter!!!!) What a question? What an obvious question & what a ridiculous
LOVE AIN'T WORTH MAKING

(3/8/2015)

-

As we're on the runway taking off from Vegas this morning (I had a show last night), I realize that we're taking off the exact same way we landed…with the MGM Grand on my left. I took note of the Michael Jackson tribute show banner when we landed & I am looking at the same