Do Or Die – WATCH VIDEO
---
Re-release of  Father Christmas –  & the release of  Southern Way Of Life on Cyber Monday, December 2, 2013 !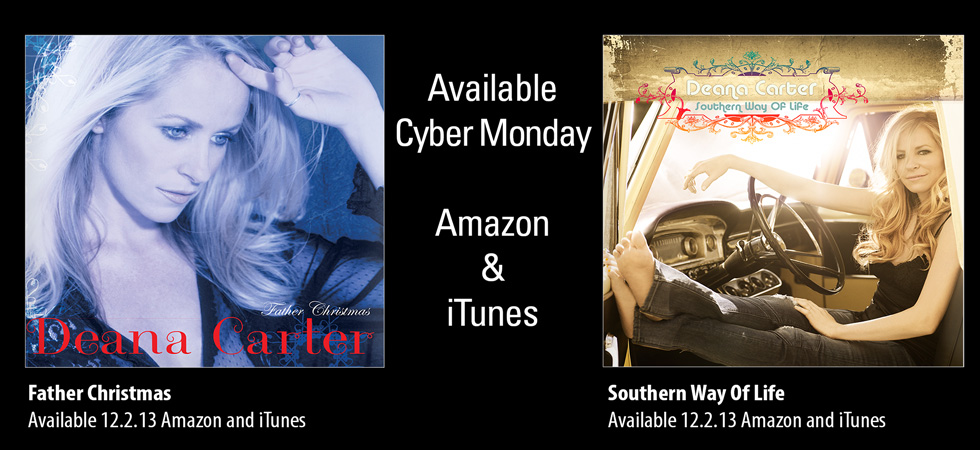 ---
Deana at Joe's Pub  December 4 and 5

CMA Songwriters Series featuring James Otto, Deana Carter, Rory Feek, James Slater and hosted by Bob DiPiero
Joe's Pub and the Country Music Association are proud to announce the continuation of the successful CMA (Country Music Association) Songwriter Series with some of Nashville's finest songwriters.  Bob DiPiero will return as host. CMA Songwriters Series is proudly sponsored by American Airlines, ASCAP, BMI, SESAC and GAC.
---
Latest News
Deana Carter Southern Way of Life Interview

(12/4/2013)

-

Inside Music Row interview

ASCAP Audio Portrait: Deana Carter's Southern Way of Life

(12/4/2013)

-

http://www.ascap.com/audioportraits/c/deana_carter.aspx Country-rock songstress Deana Carter has her first new album in six years after taking a break to raise her son. Carter's fans will remember a decade-long string of hits, from her multi-platinum international debut, Did I Shave My Legs For This?, to co-writing Kenny Chesney's 2012 hit, "You & Tequila." In Southern Way of
Listen Up: 3 and 1/2 stars for Southern Way of Life

(12/2/2013)

-

Listen Up: Carrie Underwood, Boston Brian Mansfield and Jerry Shriver, USA TODAY 10:18 p.m. EST December 2, 2013   Two country singers and a classic-rock legend are among this week's other notable releases. Read Article
---
Opry at the Ryman: Deana Carter November 2, 2013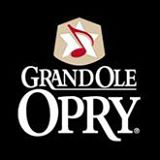 "The Grand Ole Opry is the show that made country music famous. The Opry features a dynamic line-up of new stars, superstars, and legends of country music each and every week. Unlike a typical concert, the Opry presents eight or more artists on each show, giving the audience a sample of each artist's musical style. There's nothing quite like it anywhere else!"
Get Tickets
Check out some pictures on Facebook
---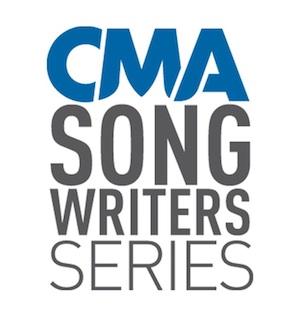 The CMA Songwriters Series will return to the acclaimed Joe's Pub in New York City for a two-night event on Wednesday, Dec. 4 and Thursday, Dec. 5. Celebrating nine years, the CMA Songwriters Series will feature guestsDeana Carter, Rory Feek, James Slater, and host Bob DiPiero. Tickets go on sale Friday (Oct. 25) and show times for both nights will be 7:00 p.m. and 9:30 p.m./ET. Read More
Joe's Pub
425 LAFAYETTE STREET,
NEW YORK, NY 10003

---
Deana Carter in "Ladie's Night" The Songwriters Hall of Fame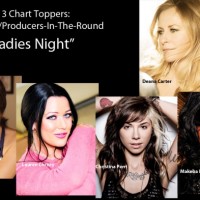 Songwriters Hall of Fame (10/18/2013) - SHOF "Ladies Night" Chart Toppers Event Announced October 1, 2013 – The Songwriters Hall of Fame, in association with the Los Angeles-based GRAMMY Museum, will present the next in a continuing series of Songwriter/Producers-in-the-Round events at the Museum's Clive Davis Theater on October 22nd from 7:30 to 9:00 pm. This Chart Toppers: "Ladies Night" will…
The Grammy Museum
Oct. 22, 2013 - 7:30 PM
7:00pm, $20
---
Deana is featured in Country Weekly's "Fill in the Blanks"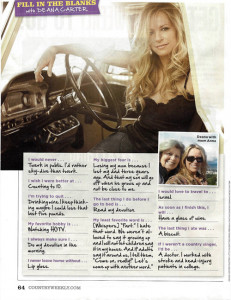 Read what Deana has to say…Then, it's your turn! You fill in the blanks.
---


It's been almost 20 years since Deana Carter burst onto the music scene with her breakthrough hit, "Strawberry Wine," and before she stepped away from the spotlight to raise her son, Gray, born in 2004, Deana had stayed pretty active in the music business, earning three No. 1 hits, another Top 5 and a couple of Top 20s before she took a mommy break.
Even during the break, she was busy writing songs and touring—opening for Kenny Chesney, who was so impressed with her tune "You and Tequila" that he recorded it himself. The song went on to receive Grammy and CMA nominations for Best Song. 
Watch Interview and Read More
---
Deana Carter sings "You And Tequila" Live at the Grand Ole Opry
Read More about the inspiration behind the writing "You and Tequila" and "Strawberry Wine"
---
Find out what Deana's been doing?
Watch video and see what's been keeping Deana busy –
A look back before her new album, Southern Way of Life, comes out December 2nd,
---
Deana's Albums
---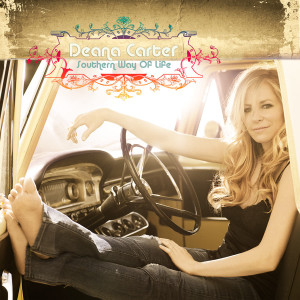 FOR IMMEDIATE RELEASE:
 AWARD–WINNING MULTI-PLATINUM SINGER/SONGWRITER DEANA CARTER TO RELEASE SOUTHERN WAY OF LIFE ON LITTLE NUGGET RECORDS MONDAY, DECEMBER 2, 2013
VIDEO TO PREMIERE ON USATODAY.COM FOR "DO OR DIE" WEDNESDAY, NOVEMBER 20th
CARTER READIES FIRST RELEASE ON HER OWN LABEL BY ENGAGING FANS TO HELP PICK SINGLE
read More
---
Featured Album: Southern Way Of Life
Southern Way Of Life
Released December 2, 2013
Label: Little Nugget / SonyRed
Track Listing:

1.     You Can't Stay

2.     Before You Left

3.     I Know Better

4.     I'll Save My Love

5.     I Don't Want To

6.     That's Just Me

7.     Waiting For You

8.     I Barely Knew

9.     Do or Die (video and first single)

10.   Southern Way of Life

AVAILABLE CYBER MONDAY, December 2, 2013
---
Featured Album: Father Christmas
Father Christmas
Re-Released December 2, 2013
Label: Little Nugget / SonyRed
Track Listing:

1. I'LL BE HOME FOR CHRISTMAS

2. THE CHRISTMAS SONG (CHESTNUTS ROASTING ON AN OPEN FIRE)

3. MERRY CHRISTMAS DARLING

4. BLUE CHRISTMAS

5. JOHNNY'S SNOWMAN

6. LET IT SNOW

7. SILENT NIGHT

8. WINTER WONDERLAND

9. WHITE CHRISTMAS

10. HAVE YOURSELF A MERRY LITTLE CHRISTMAS

11. BONUS TRACK

(DEANA INTERVIEWING HER FATHER WHEN SHE WAS A CHILD)

AVAILABLE CYBER MONDAY, December 2, 2013
---
Latest Music
---
My Blog
Do or Die

(12/6/2013)

-

I'm sitting in the middle of the kitchen floor Wondering how I'm gonna make it to the store Trying to make it through another week I didn't get paid I feel a little hand rest on my sleeve My little boy's voice so soft and sweet Says, "Momma, we got all we need…we're
Deana Carter Winners!

(11/29/2013)

-

Deana engaged her fans to vote for her next single. Deana & the Deana Team randomly chose 3 participants to win a personalized 8×10 signed photograph and a signed promotional CD. Thank you to all who participated.

I Barely Knew

(11/26/2013)

-

I BARELY KNEW I'm standing in the door with a suitcase in my hand Looking at the floor, still trying to understand How one split second just a moment in time Can rattle my faith and the meaning of life How do I face this world without you? I THOUGHT ABOUT THE PAIN OF
---
Deana's Music Videos