Deana's Single "Do Or Die"
WATCH VIDEO
---
LIVE impromptu Video at Sunset Marquis.

---
Latest Shows and News
For a list of all Shows Click
---
NASHVILLE –
On Tuesday afternoon, Nashville star Chris Carmack and a backing band of Music City pros took the stage at the ABC show's replica set of the Bluebird Cafe. They played a brand-new song, If It's Love, for a crowd of roughly 30 people, including a group of visiting journalists and the show's usual behind-the-scenes crew.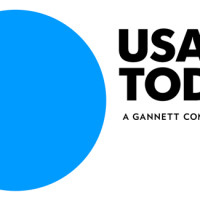 Read More on USA TODAY
---
---
Deana Carter sings "You And Tequila" Live at the Grand Ole Opry
Read More about the inspiration behind the writing "You and Tequila" and "Strawberry Wine"
---
Albums

View and Listen…
---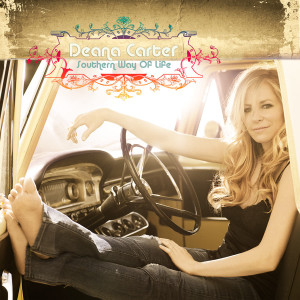 FOR IMMEDIATE RELEASE:
 AWARD–WINNING MULTI-PLATINUM SINGER/SONGWRITER DEANA CARTER TO RELEASE SOUTHERN WAY OF LIFE ON LITTLE NUGGET RECORDS MONDAY, DECEMBER 2, 2013 VIDEO TO PREMIERE ON USATODAY.COM FOR "DO OR DIE" WEDNESDAY, NOVEMBER 20th CARTER READIES FIRST RELEASE ON HER OWN LABEL BY ENGAGING FANS TO HELP PICK SINGLE
read More
---
Featured Album: Southern Way Of Life
| | |
| --- | --- |
| Southern Way Of Life Released December 2, 2013 Label: Little Nugget / SonyRed | Track Listing: |
1.     You Can't Stay 2.     Before You Left 3.     I Know Better 4.     I'll Save My Love 5.     I Don't Want To 6.     That's Just Me 7.     Waiting For You 8.     I Barely Knew 9.     Do or Die (video and first single) 10.   Southern Way of Life
---
Blog
Deana and Charles Esten 'On The Record' shoot for ABC's Nashville

(9/10/2014)

-

I'm sure you've all heard the exciting news! Charles Esten, who plays Deacon Claybourne, will be singing "I Know How To Love You Now," Co-written by Charles Chip Esten & Deana! Watch Nashville WEDNESDAY, SEPTEMBER 24 10|9c Here's a  Sneak Preview !

Count Me In

(6/27/2014)

-

Well… It's been a while. It's actually been a while for a lot of things. I haven't blogged in quite some time because frankly, this song title is a test. A test of faith and perseverance. It was originally written many years ago, but it's almost hysterically ironic that it is still a speed bump
Deana Carter In New York City.

(4/16/2014)

-

In the cold and in the rain…A Deana and Hayes Happy Spring Break in NYC… From sight seeing , Lady liberty, Ellis Island, Meeting with our friend , Alex, in Times Square, visiting 9-11 Memorial to FAO Schwatrz and more !