Grammy Nominated Singer/Songwriter Deana Carter Is Back With a Brand New Album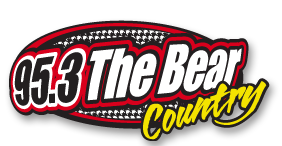 In the early 90s, one of Deana Carter's demo tapes somehow made its way into Willie Nelson's hands. She was then invited to join him at Farm Aid VII and the rest is history!
Deana quickly signed a contract with Capitol Records based on those same demo recordings and the next year released her debut 'Did I Shave My Legs for This?', an album which yielded five radio singles, three of which enjoyed the #1 spot on the Billboard Hot Country Singles chart. The album debuted at No. 2 on the U.S. Top Country Albums chart and sold well over five million copies.
Her debut was followed in 1998 by 'Everything's Gonna Be Alright', 'Father Christmas' in 2001, 'I'm Just a Girl' in 2003, 'The Story of My Life' in 2005 and two separate releases in 2007, 'The Chain' and 'Live In Concert.'
In 2010 Deana's name once again started to make the rounds in the country music community when Kenny Chesney covered "You and Tequila," a song co-written by Carter with Matraca Berg for the album 'I'm Just a Girl', and included it on his album 'Hemingway's Whiskey.' Read More: Grammy Nominated Singer Deana Carter Is Back With New Album